THE WORLD'S CRAZY!
HERE'S HOW TO PROTECT YOURSELF & YOUR FAMILY

WITH MILITARY-GRADE SHOOTING GEAR DEVELOPED BY U.S. SPECIAL FORCES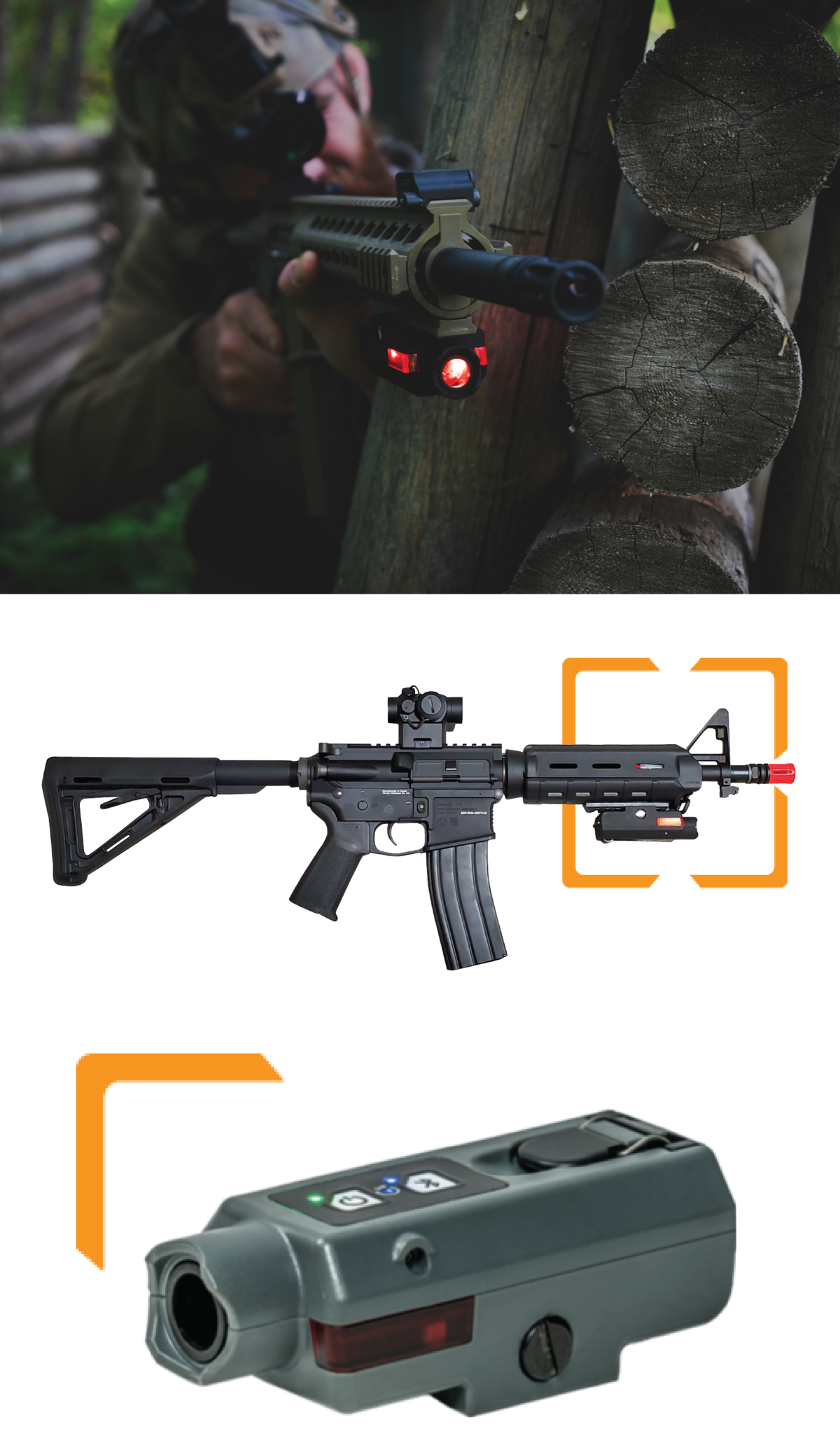 XTAC SHOOTING SIMULATION SYSTEM: ELITE FORCE-ON-FORCE SHOOTING GAMES

Developed by a U.S. Navy SEAL, XTAC is modeled after the laser tactical system used by U.S. military. This tactical system helps build muscle memory to effectively and forcefully respond in dangerous situations.

How XTAC helps you dominate in training games & during real life violence:
Train like an Operator. Your XTAC system is your own personal shooting range, without spending a dime on ammo.
Improves your accuracy with 1-person target shooting drills and with force-on-force, real life games with friends.
Totally eliminates cheating & questionable hits. No cheating = better play experience. Using coded IR laser with a 200 yard range*, there's ZERO question about whether it's a miss or kill shot.
Helps you train for real life violence, like a home invasion, car jacking, public shooting, assault.
You'll have wicked fun running games and scenarios with friends and family, which means you'll stick with your training.

Take your tactical training to the next level and engage in serious, Special Forces-like competition and training.

First movers win. Don't wait.

GET FREE SHIPPING ON ANY XTAC KIT ($25 value) | CHECKOUT CODE: FREESHIP
EXPIRES SOON | SHIPS WITHIN 72 HOURS

QUESTIONS? (385) 595-5903


Mount your XTAC on any XTAC modified training gun. You can purchase a modified training gun from us, or we throw in gear needed to modify your own airsoft gun with picatinny rail (with every kit), so it does not shoot bb's.
XTAC Glock 19 Training Gun allows for semi-automatic operation.
Tracks shooting stats to help you quickly improve your shooting accuracy.
200-yard range*
Highly-accurate laser tracking. Three shot sensors built-in to receive incoming hits from forward, left and right directions. Add headbands for even more precision.
1-person & multi-player.
*maximum range can vary with lighting conditions
BONUS 1: Access to the XTAC Combat App to track your scores and help improve your accuracy.
BONUS 2: FREE Special Forces Training eBook and videos to help you train for real life violence. ($79 value)
BONUS 3: All XTAC kits come with a FREE Dot Target. It's a non-connected target for sighting-in or attach to mobile or static objects to create dynamic targets. ($24 value)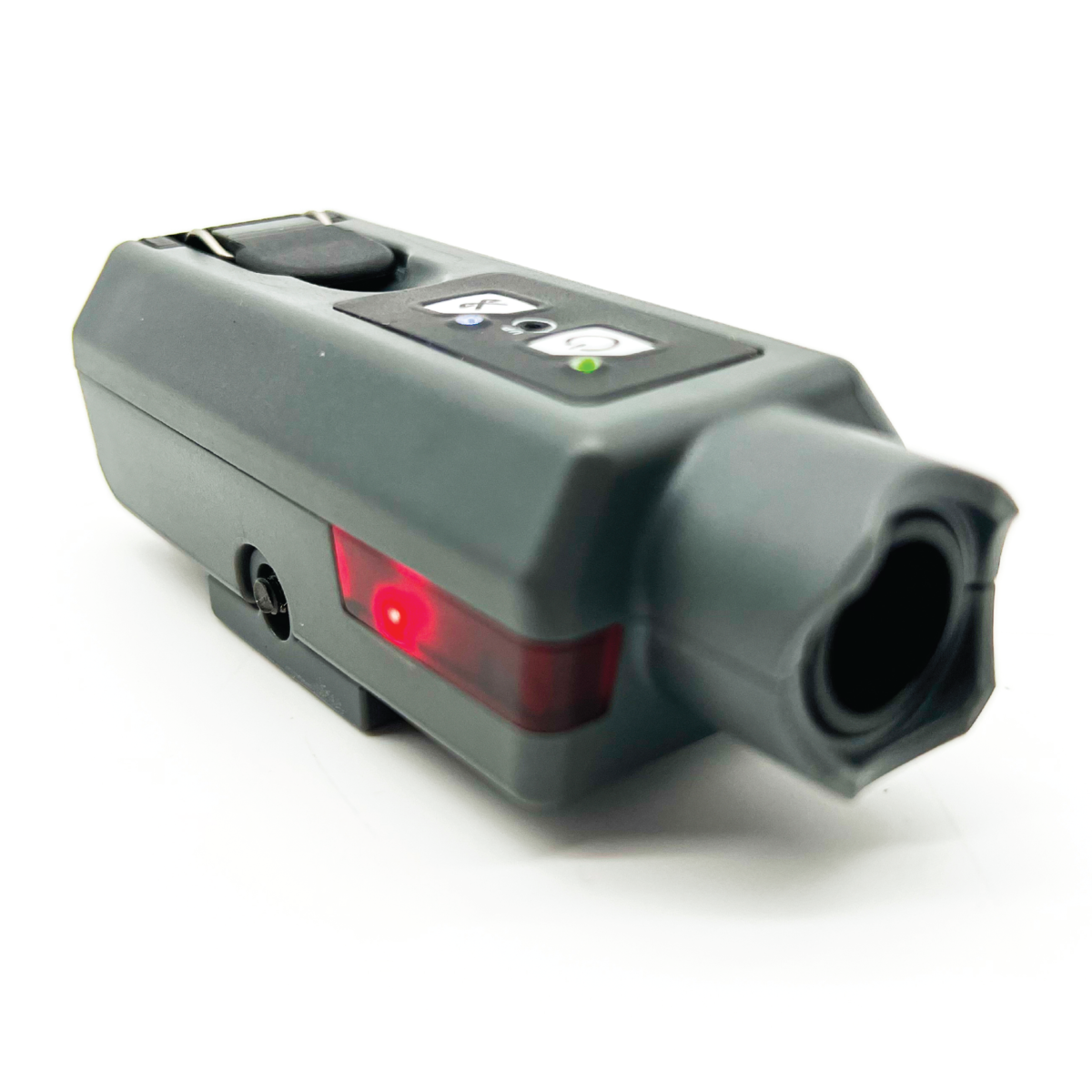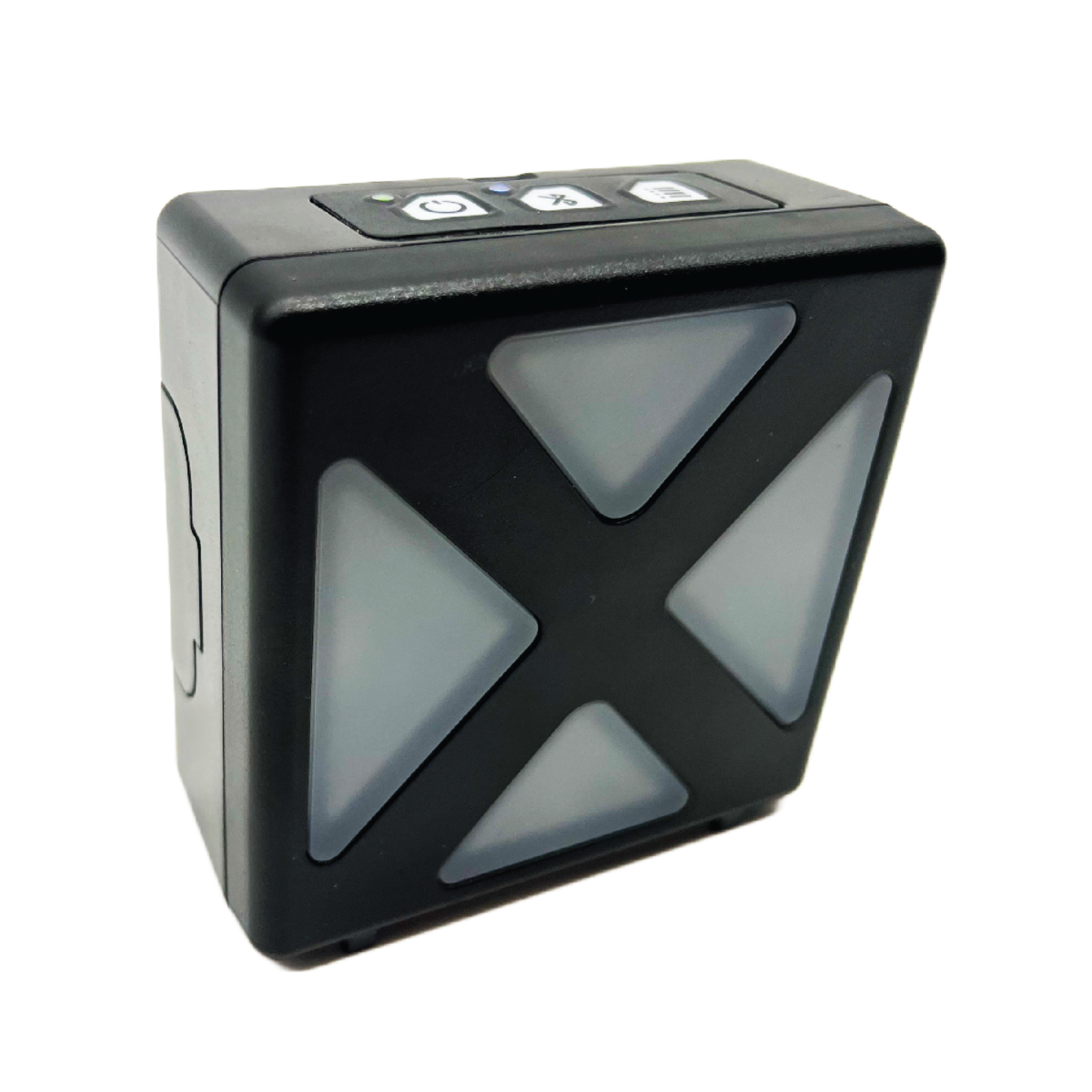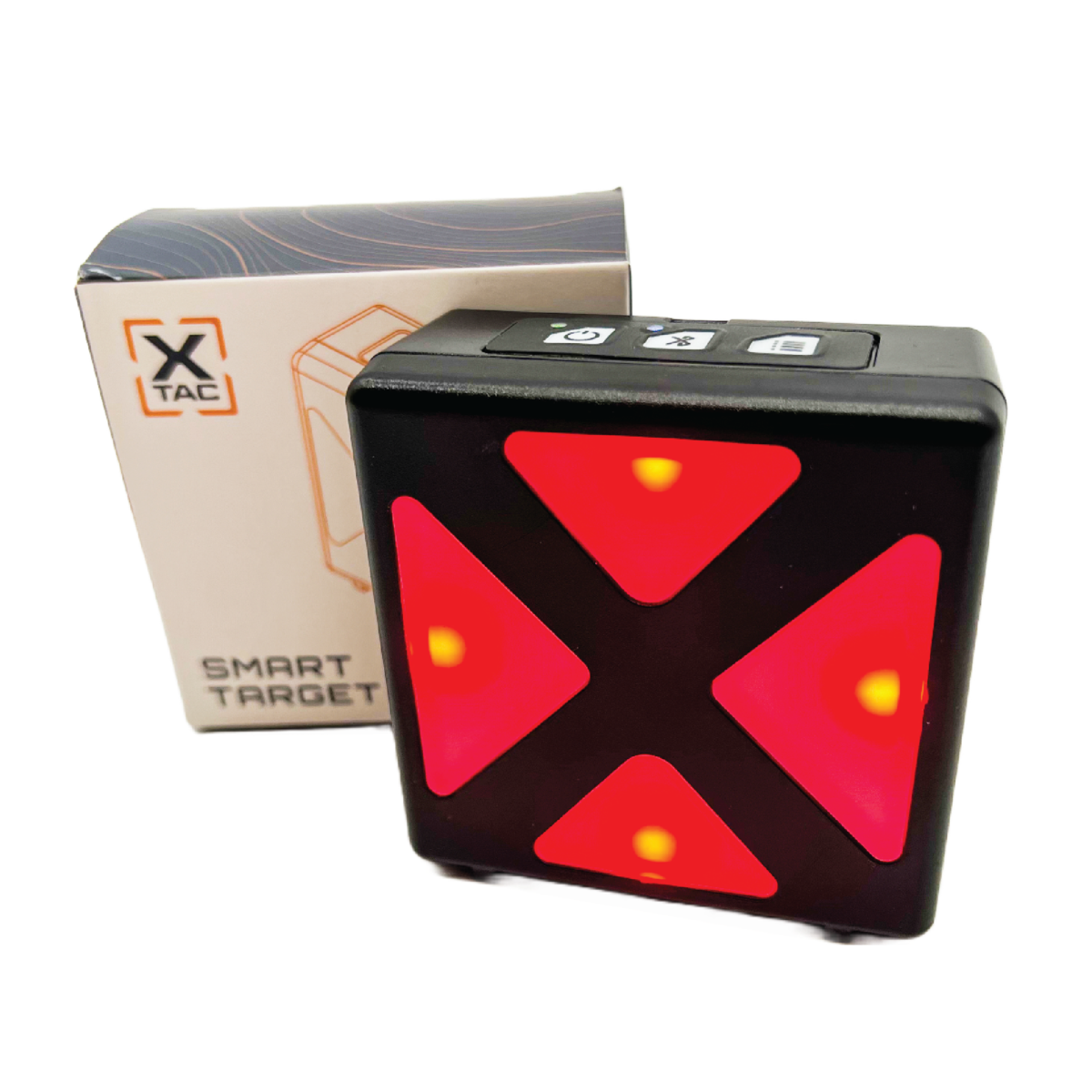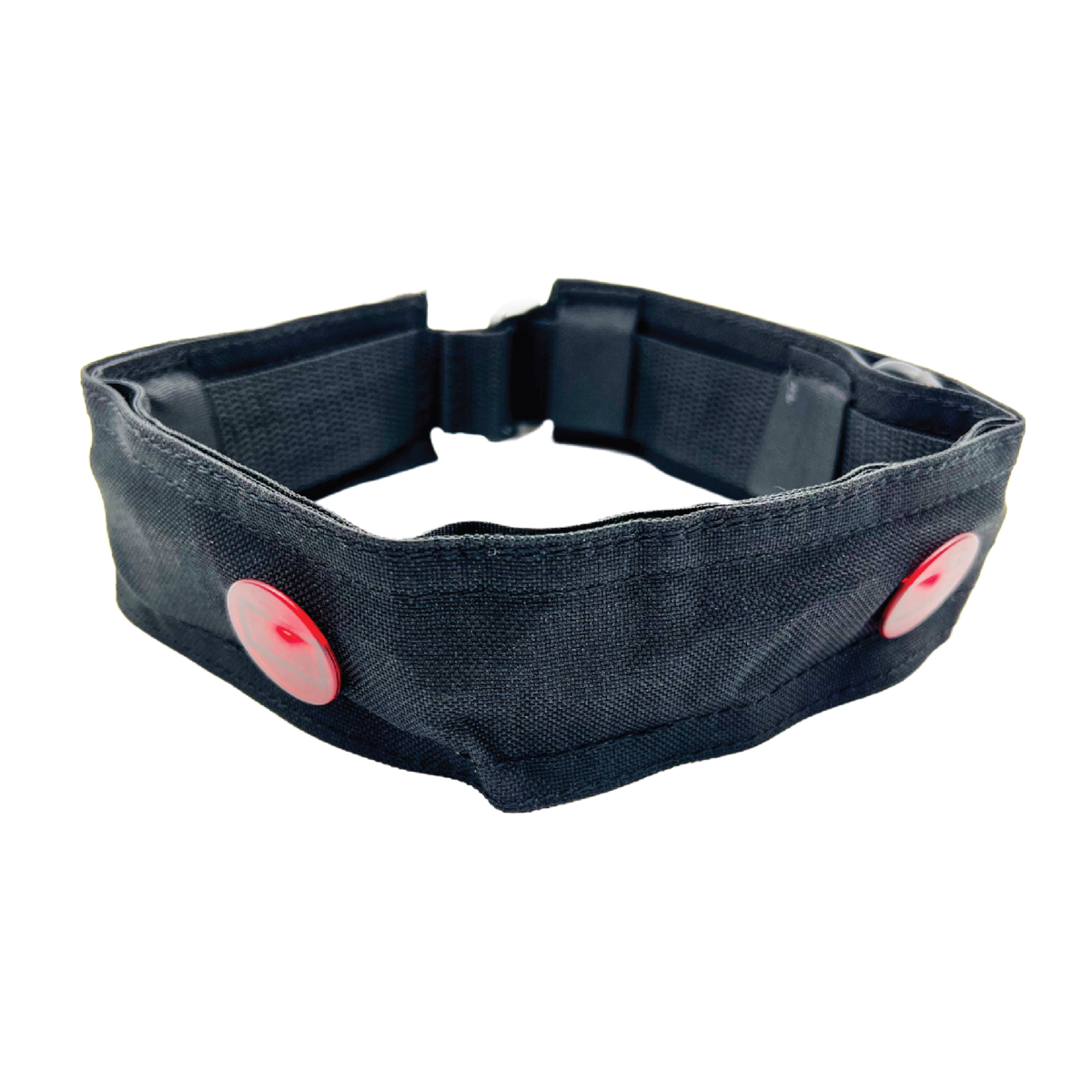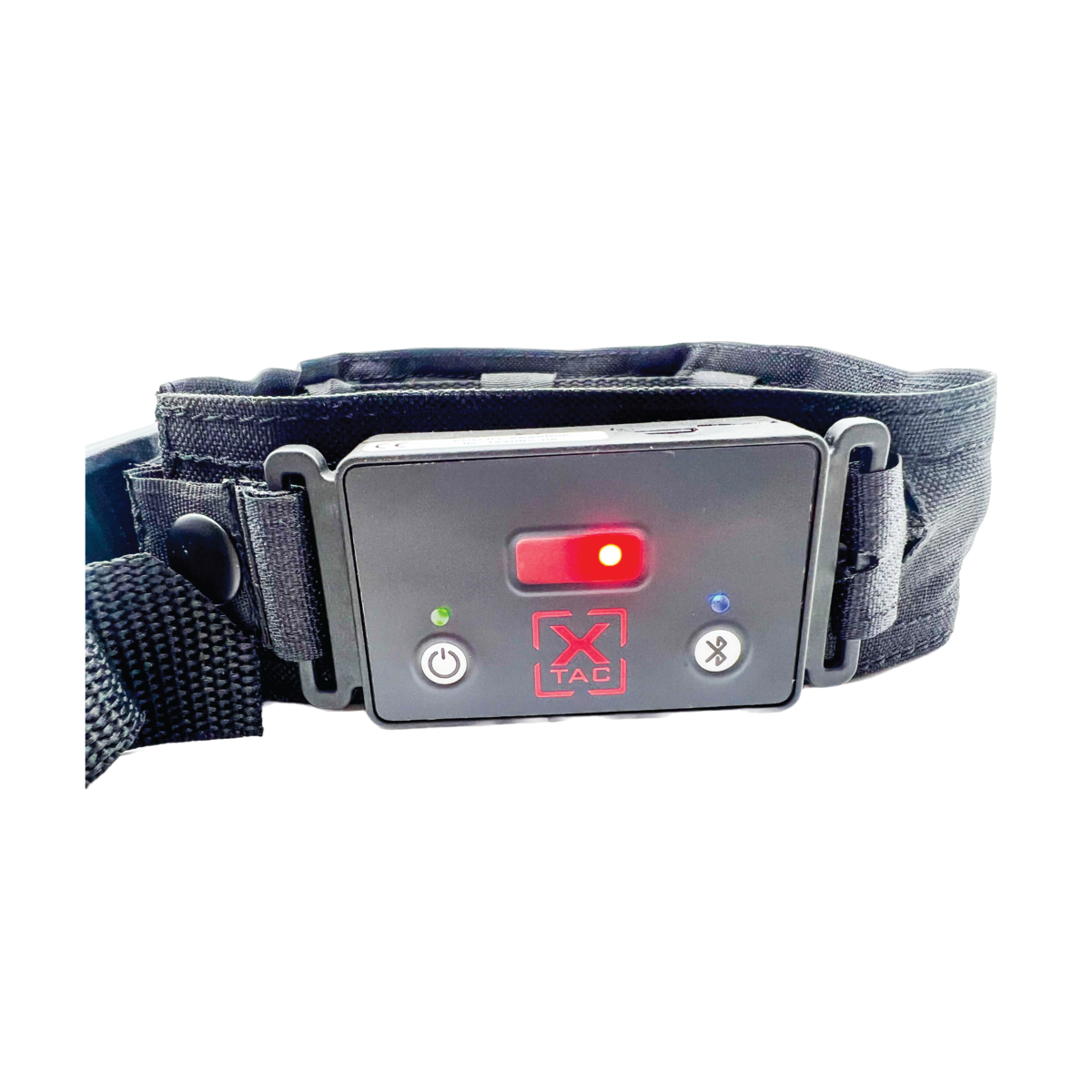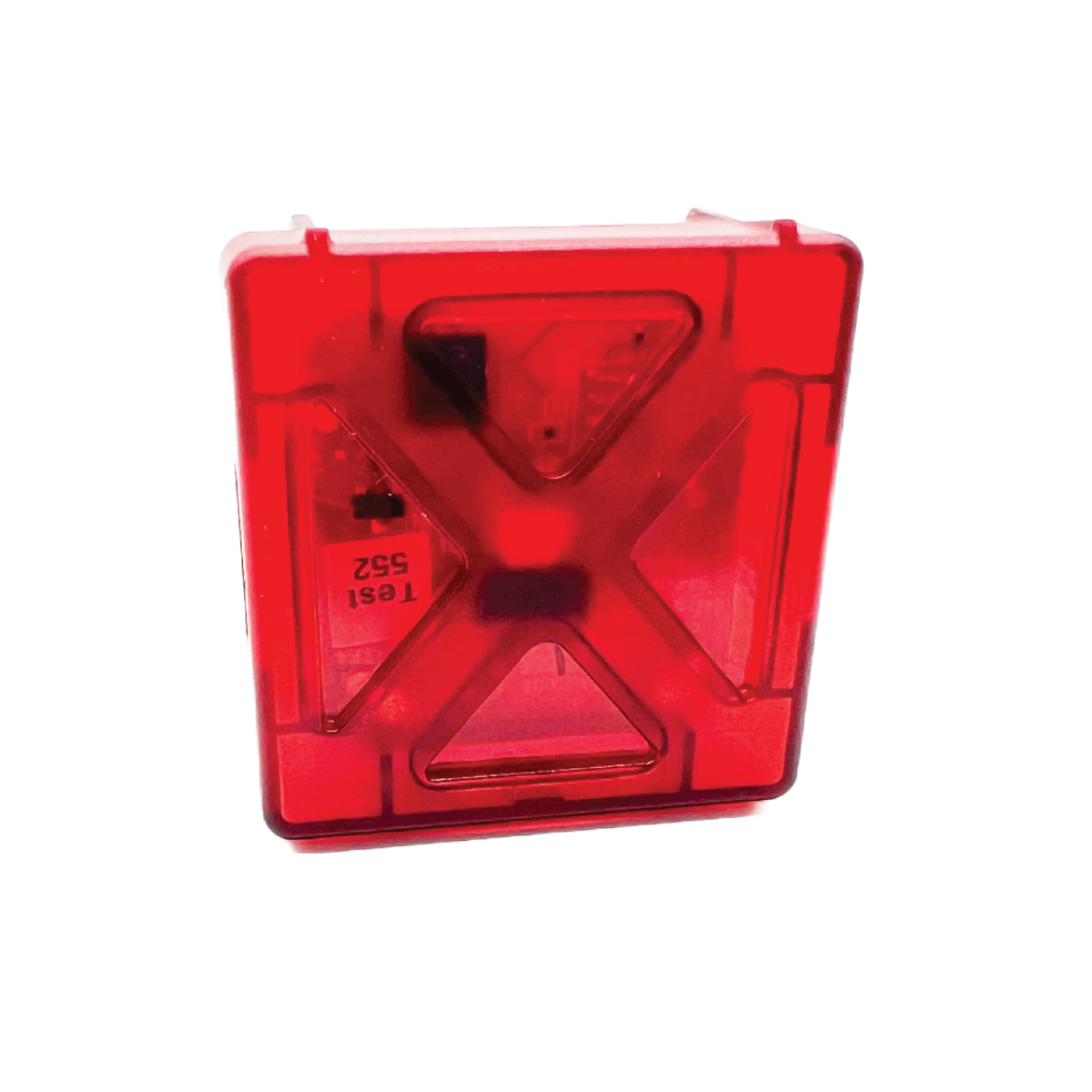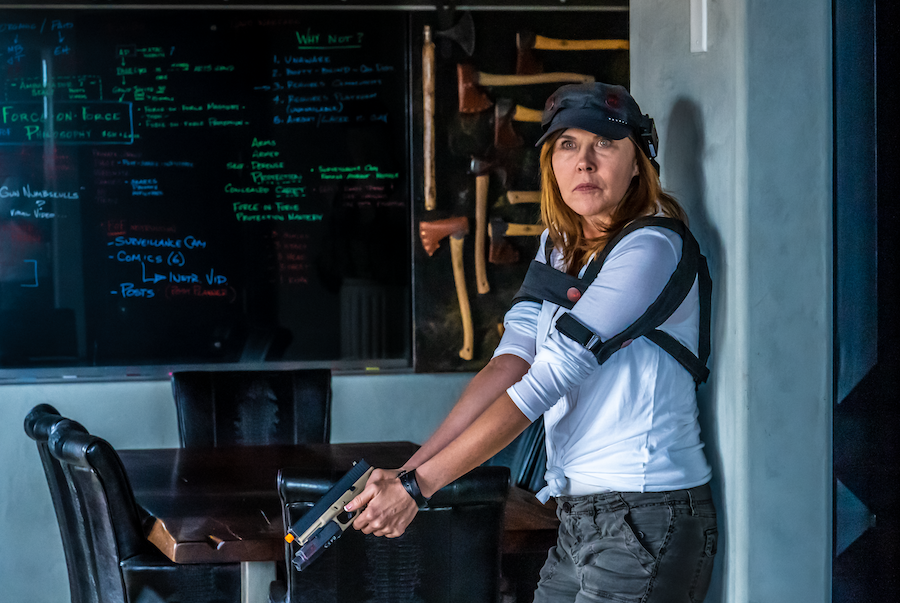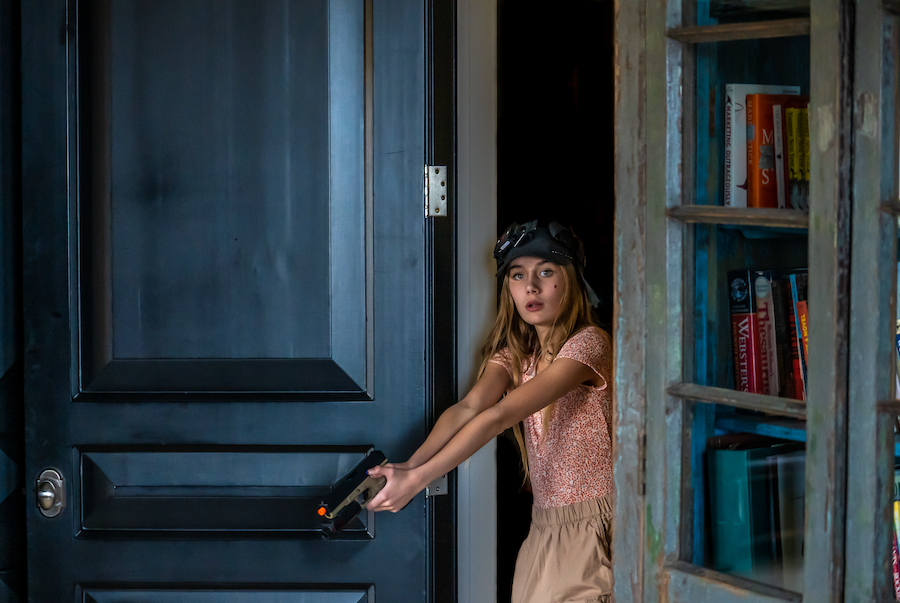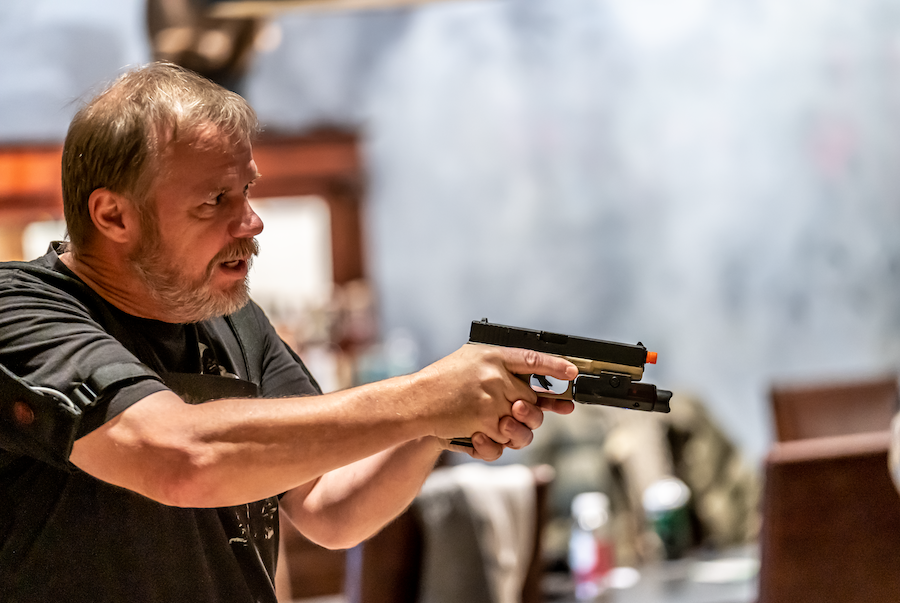 MOUNT YOUR XTAC ON ANY XTAC APPROVED, MODIFIED TRAINING GUN WITH PICATINNY RAIL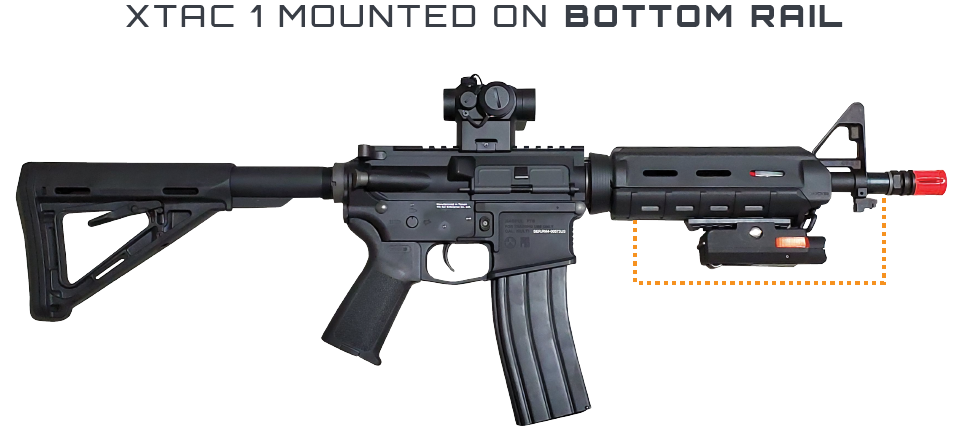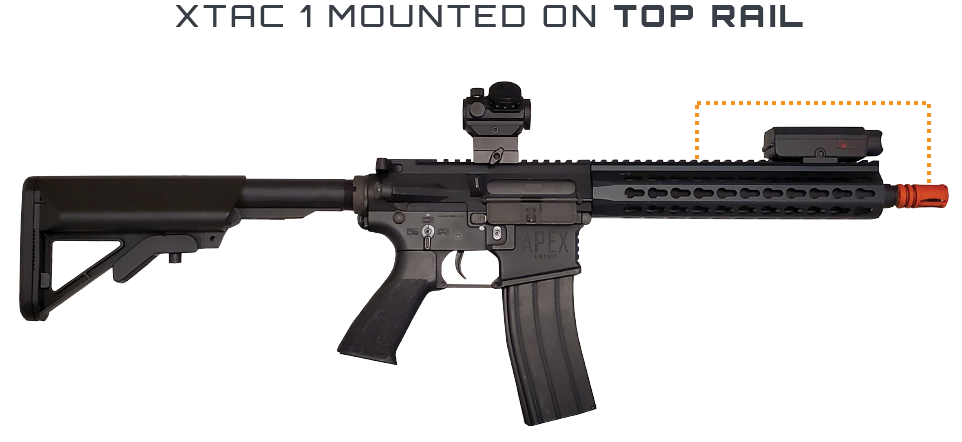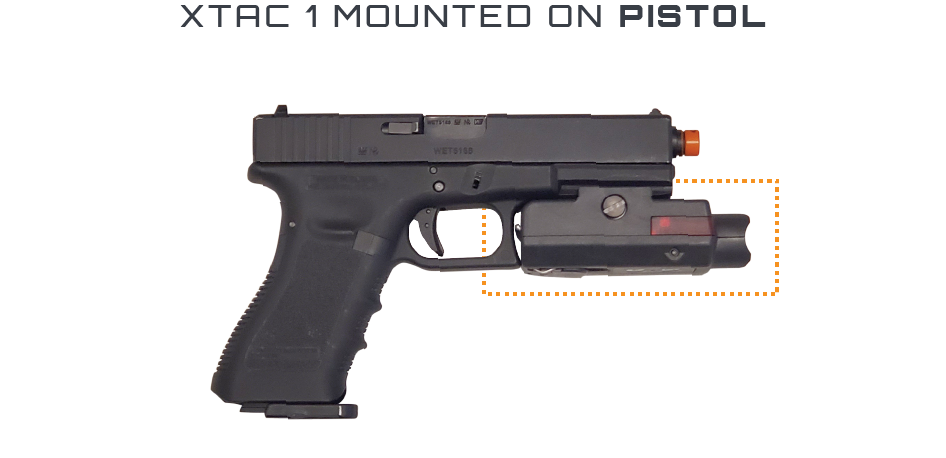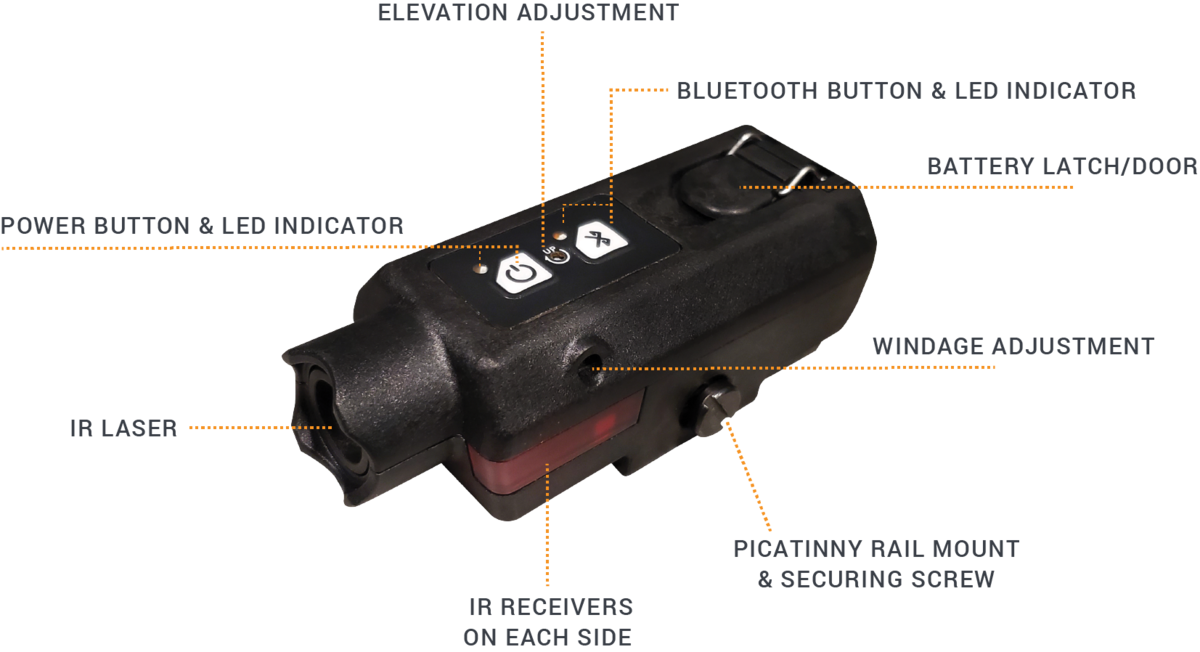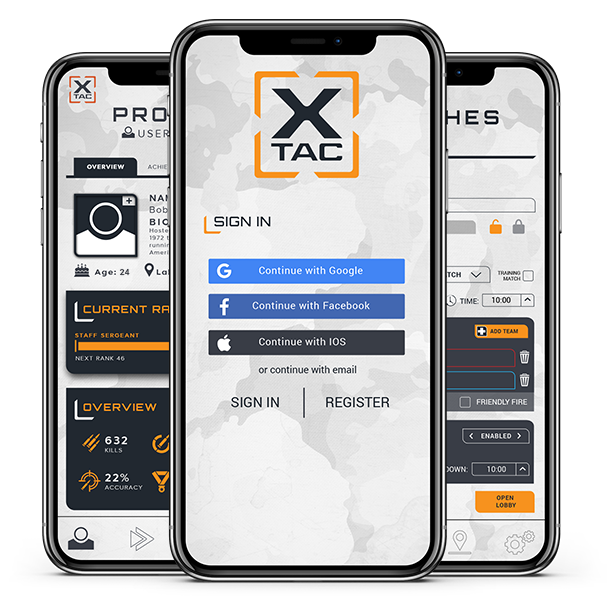 WHY U.S. NAVY SEAL ERIK ANDERSON HELPED CREATE XTAC FOR CIVILIANS...
GET FREE SHIPPING ON ANY XTAC KIT ($25 value)
CHECKOUT CODE: FREESHIP
EXPIRES SOONS | SHIPS WITHIN 72 HOURS

WHAT PEOPLE ARE SAYING...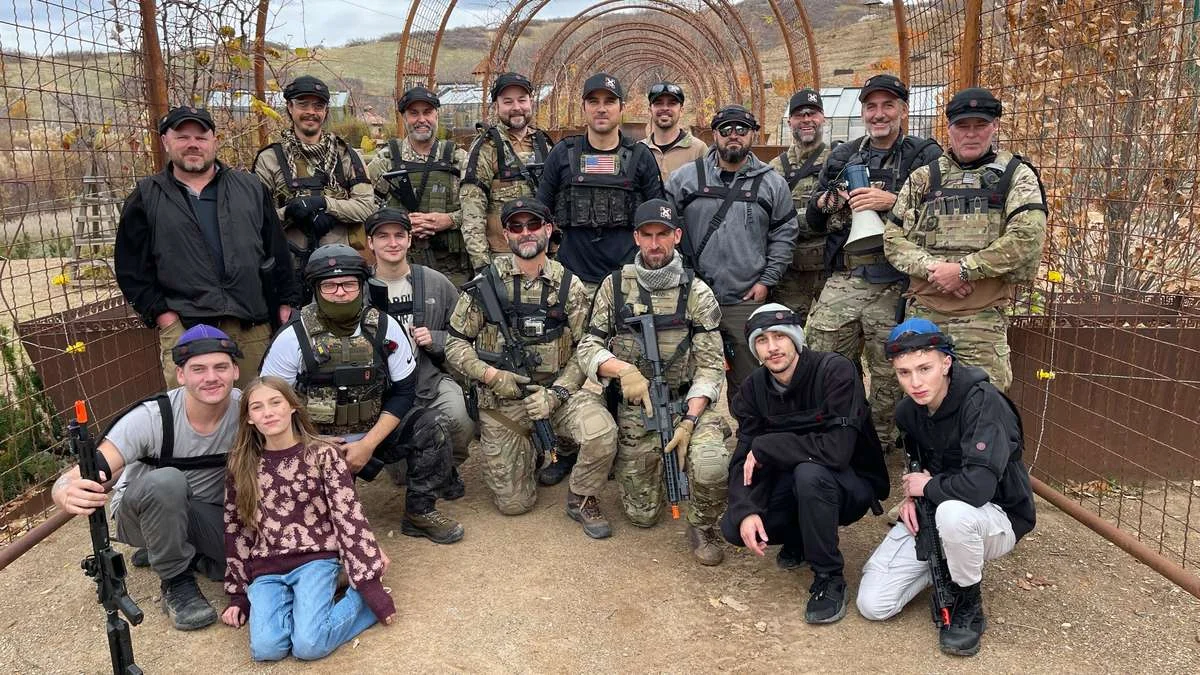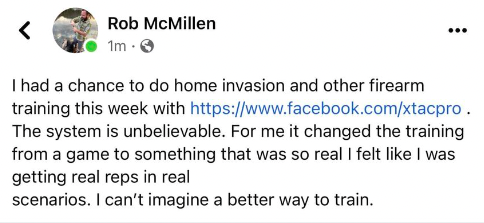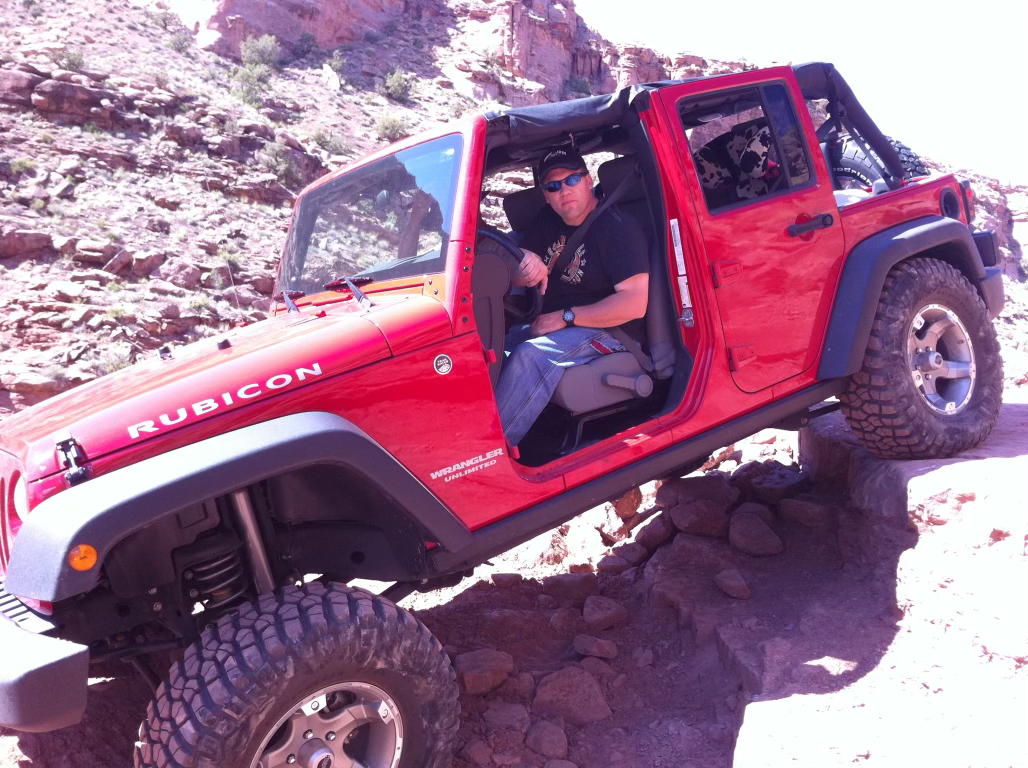 "Awesome system! This is a game changer for force on force training for the whole family! Something everyone who wants to protect your family needs to do!"
Q&A
Q: How does the XTAC Pro sense a shot?
A: Once the XTAC Pro is calibrated to your gun, it has a microphone that registers the sound of the trigger action. When you pull the trigger an encoded infrared laser pulse is shot from the XTAC Pro. All hits or kills are registered by the targets and recorded on the XTAC app.

Q: What kinds of airsoft guns can be used with the XTAC Pro?
A: The XTAC Pro is compatible with any gun with a picatinny rail. We'll include modification gear with your kit, so you can shoot your XTAC laser, without firing bb's.

Q: Is XTAC just laser tag?
A: Definitely not! The XTAC system is designed to simulate real gunfighting. Since you can attach it to any airsoft gun, you could be practicing with a replica of a gun you actually owned. Our system allows you to work on skills by your self to perfect your aim, stance, and weapon handling, or to play multi-player force-on-force games to put your practice to the test in real life.

Q: What is the range of the XTAC laser?
A: The laser works at distances up to 200m.

Q: Do I have to buy a headband and vest for the system to work?
A: No. The XTAC Pro has three sensors that register hits. However, the XTAC headband and vest provide 360° coverage.

Q: Do I need cell service to use XTAC?
A: Reliable cellphone service is required to play online Force-on-Force XTAC games. You can play offline, but the app cannot keep track of player statistics without reliable service.


Q: Do I need wifi to use XTAC?
A: Not always. The XTAC app requires cellphone service to track player statistics. However, there is an offline mode that will allow you to play and shoot opponents, but won't keep track of your score.


Q: How does Offline Mode work?
A: Offline mode works everywhere, even in remote locations without cell service or wifi. In this mode you can shoot opponents or be shot and the XTAC system will register the shot. In offline mode player statistics are not tracked so players can't see which player made the kill, or how many kills or deaths a player had in a game.
Q: How many players can play in a game?

A: Unlimited.
Q: How much does it cost?

A: An XTAC on its own is $289. You can save some cash by buying targets, vests, headbands, and multiple XTAC Pros in a kit. Check out our package offerings on our 'Choose your Kit' page.
Q: Can I buy XTAC system packages?

A: Yes! Check out our 'Choose Your Kit' link on the homepage to buy the 1 Person Target Shooting kit, the 2 Person Force-on-Force kit, or the 2 Person Complete Operator kit.
Q: Are there XTAC facilities?

A: No. However, the XTAC app has a 'Community' feature that allows you to locate games nearby.
Q: How do I find games in my area?

A: The XTAC app has a 'Community' feature that allows players to find local games.
Q: Is there a way to try it first?

A: No. We don't offer any trial service.
Q: What are some cool drills I can run at home?

A: The XTAC app has shooting games that will test your skills and guide you through a variety of drills.
Q: What game modes can you play?

A: Currently, the app has Team Deathmatch which allows you to play with unlimited teams, Free for All in which it is every man for himself. There are also a number of solo target modes: Target ID, Steel Plate, Copy Cat, and Shot Timer, all of which will test your skill with your weapon.
Q: How do I de-activate the slide lock on an unloaded airsoft?

A: An aftermarket block has to be inserted above your magazine follower. You can find these from most airsoft dealers. However, a small set screw or rolled up peice of paper can also work.
Q: Does the XTAC Pro require you to reload your gun?

A: No. It does not currently require you reload your gun at any point. It does not fire projectiles, with our training gun modification made.
Q: Can you limit the amount of ammo?

A: The XTAC system does not use ammo.
Q: What is your return policy?

A: Your purchase has a 30 day, 100% satisfaction guarantee. If for any reason, you are not completely satisfied with a particular product, you may return it for full credit within 30 days with your proof of purchase. Please contact
support@xtacpro.com
.
Q: What is your warranty policy?
A: Your XTAC product is warranted free of defects in materials and workmanship with the XTAC Limited Warranty. Our products can be returned for a full refund for any reason within 30 days of purchase, or for the failure of electronic components within one year of purchase. In the event of a defect under this warranty, we will, at our option, repair or replace the product. This warranty does not cover damages caused by misuse or improper handling. Also, this warranty is null and void if modifications or maintenance is provided by someone other than XTAC. This warranty is non-transferable. To receive a RA number for warranty service, or out-of-warranty repair, you will need to contact XTAC at
support@xtacpro.com
.
GET FREE SHIPPING ON ANY XTAC KIT ($25 value) | CHECKOUT CODE: FREESHIP
EXPIRES SOON | SHIPS WITHIN 72 HOURS